Sign Language
BSL Alphabet and Fingerspelling
Below are some helpful BSL alphabet fingerspellings to help you learn to sign letters to make words. Fingerspelling can be used to spell words where you don't know the sign, and can be used by people who are right and left handed.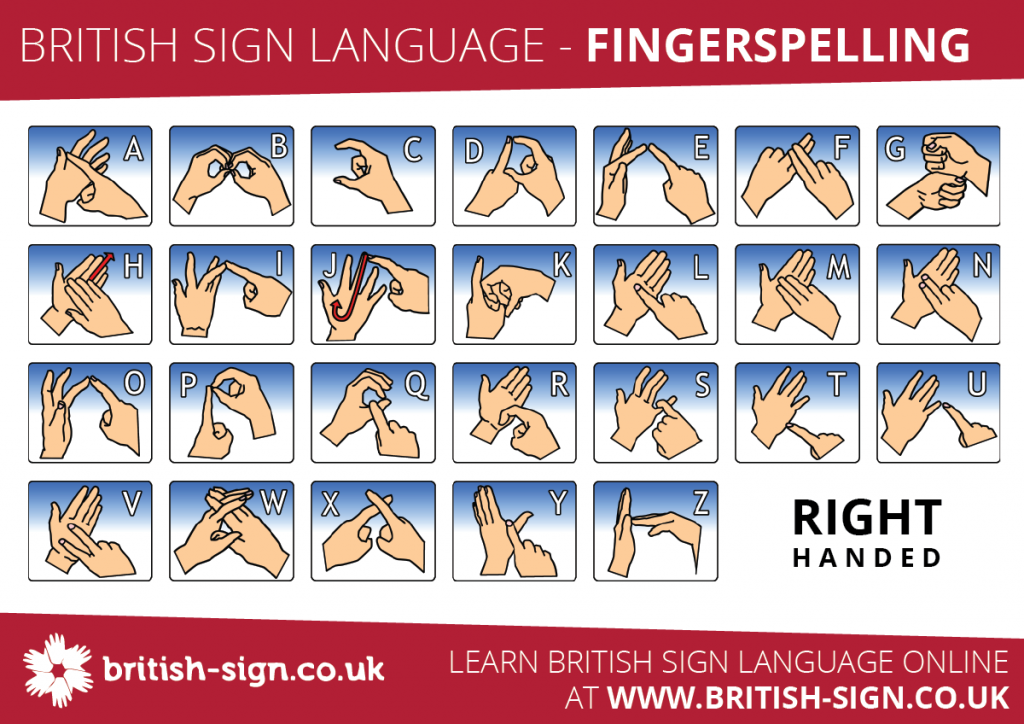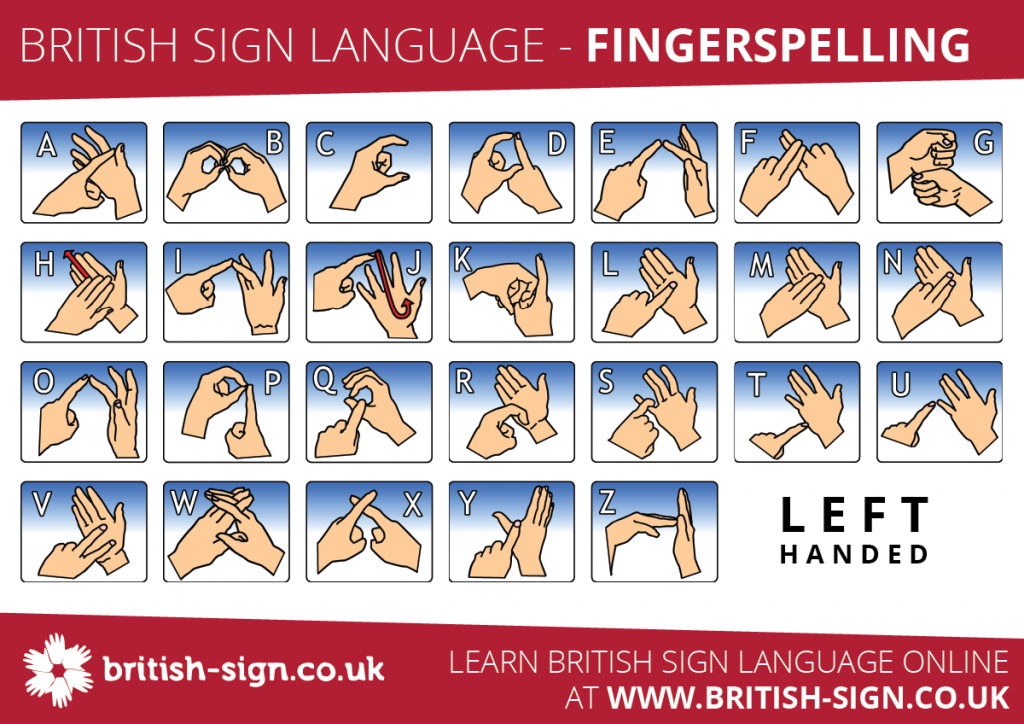 Spread The Sign- The Sign Language Dictionary
Once you are comfortable fingerspelling letters and words, the Spread The Sign website allows you to search for BSL signs. Just type in the word you would like to learn the sign for, select the British flag to view in British Sign Language, and watch the video. Click here to learn some British Sign Language on Spread the Sign.